---
In this self-initiated project, I deconstructed the classic film The Shining by Stanley Kubrick, in order to visualise its internal structure – time, action and colour. The work aims at exploiting the visual grammar of the movie for the purpose of better understand its semantic features. This exploration could also be used to create a model of comparison between different movies. By applying the same approach to different films, visual comparisons of the cinematographic styles of various directors could be made, and the complexity of the structure of their work could be highlighted.
---
Year 2009
---
Self initiated project 
---
My role Dataviz, research, design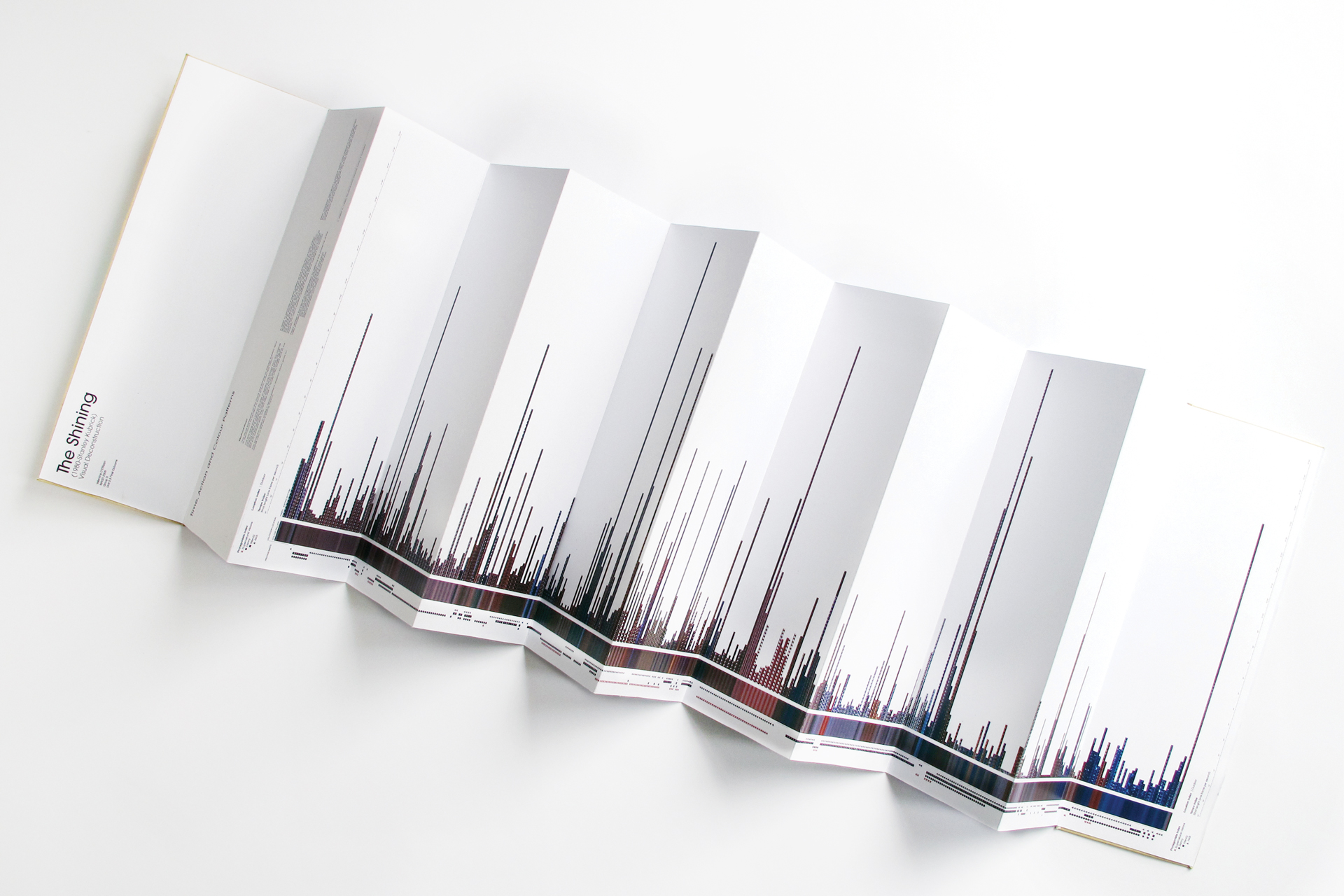 Each line represents the length of a shot (one frame per second). The shots are used to create a tempo pattern-diagram which gives an overall view of the film's editing rhythm.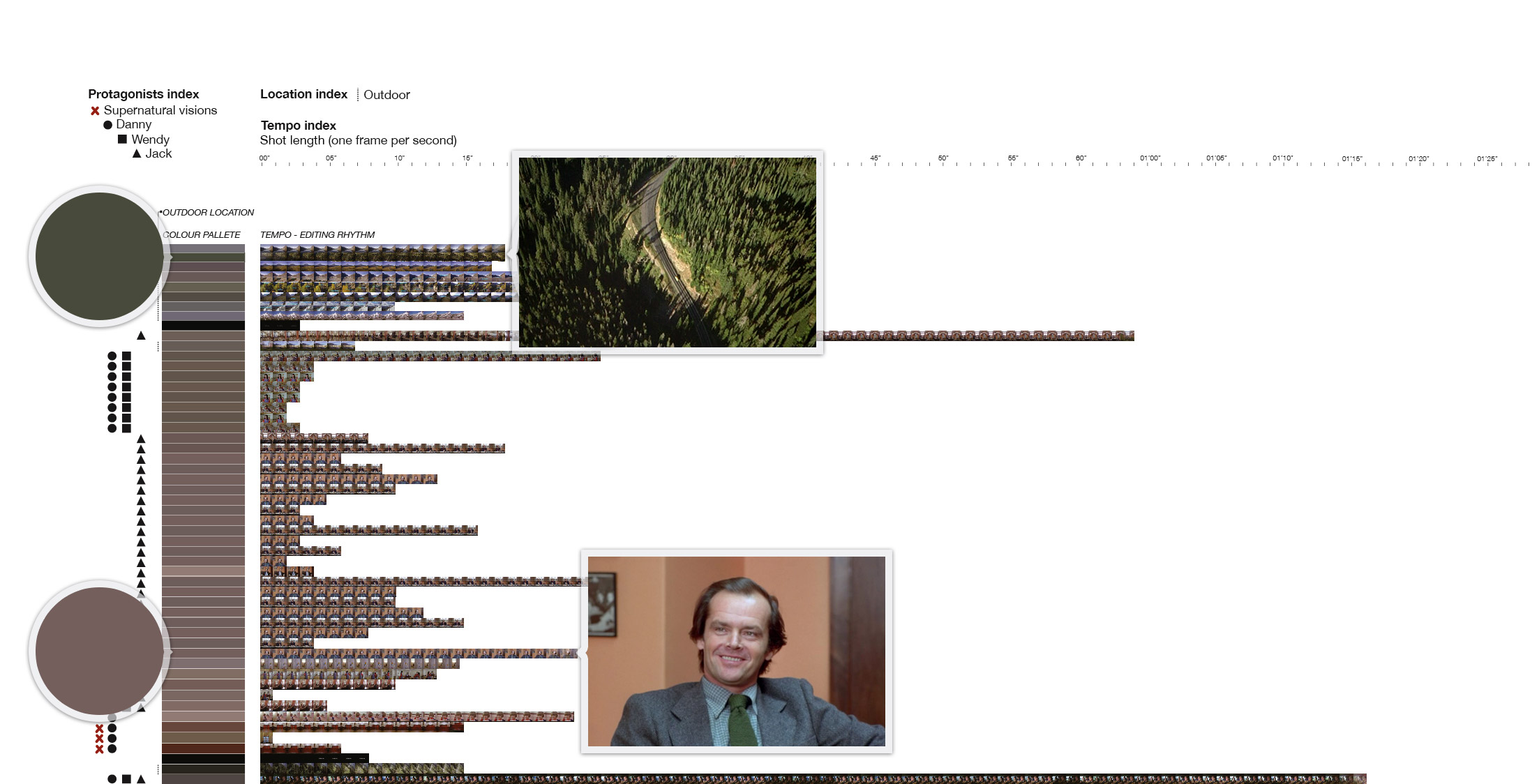 A sequence of colours, which reflects the setting of each shot, highlights the difference between scenes and each character was given a symbol which was placed in the shots where the correspondent actor was taking part.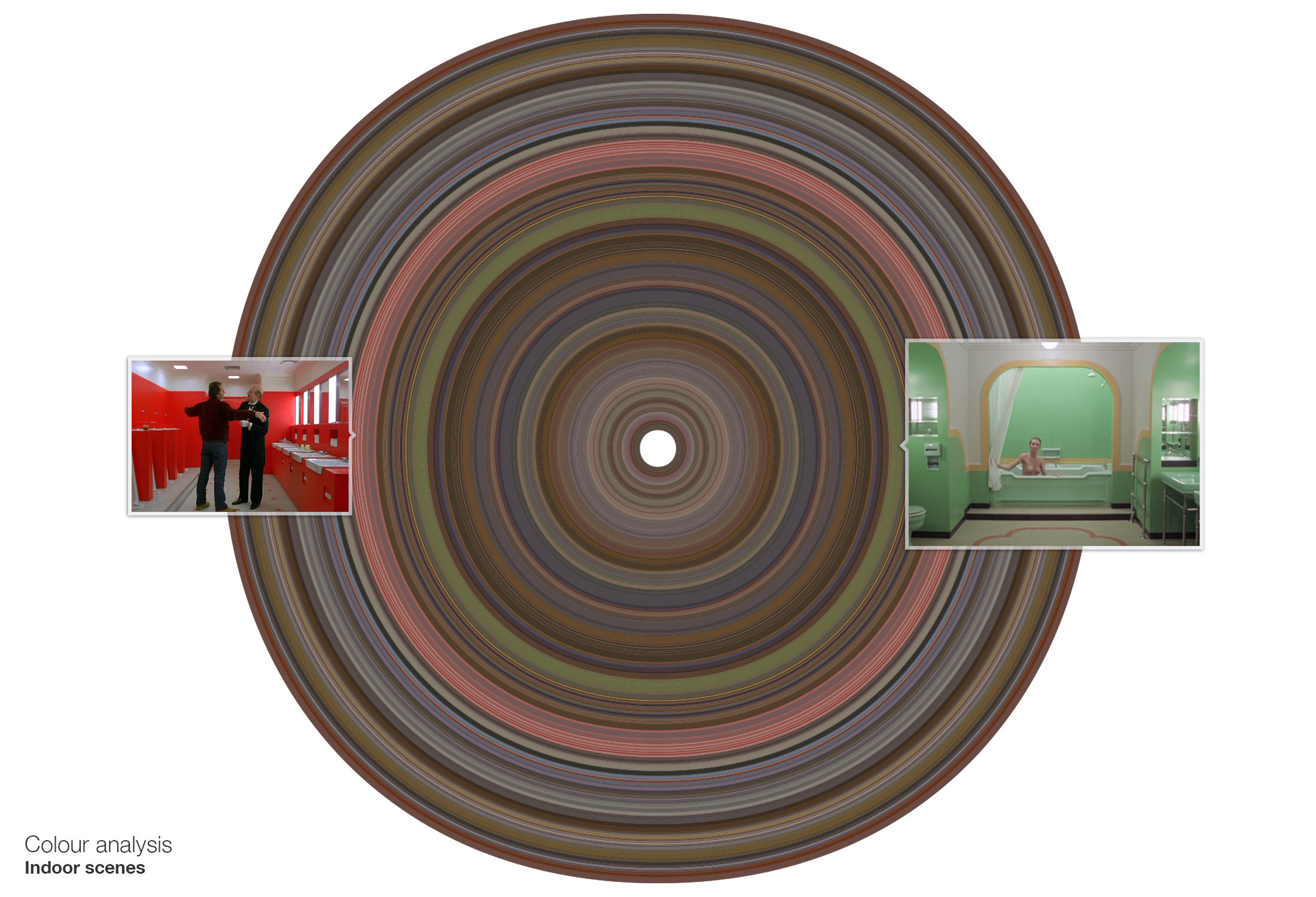 This system allows semiotic interpretations. For essence, the colour palette used through the movie is quite desaturated but the scenes where supernatural events are taking place are bold and bright.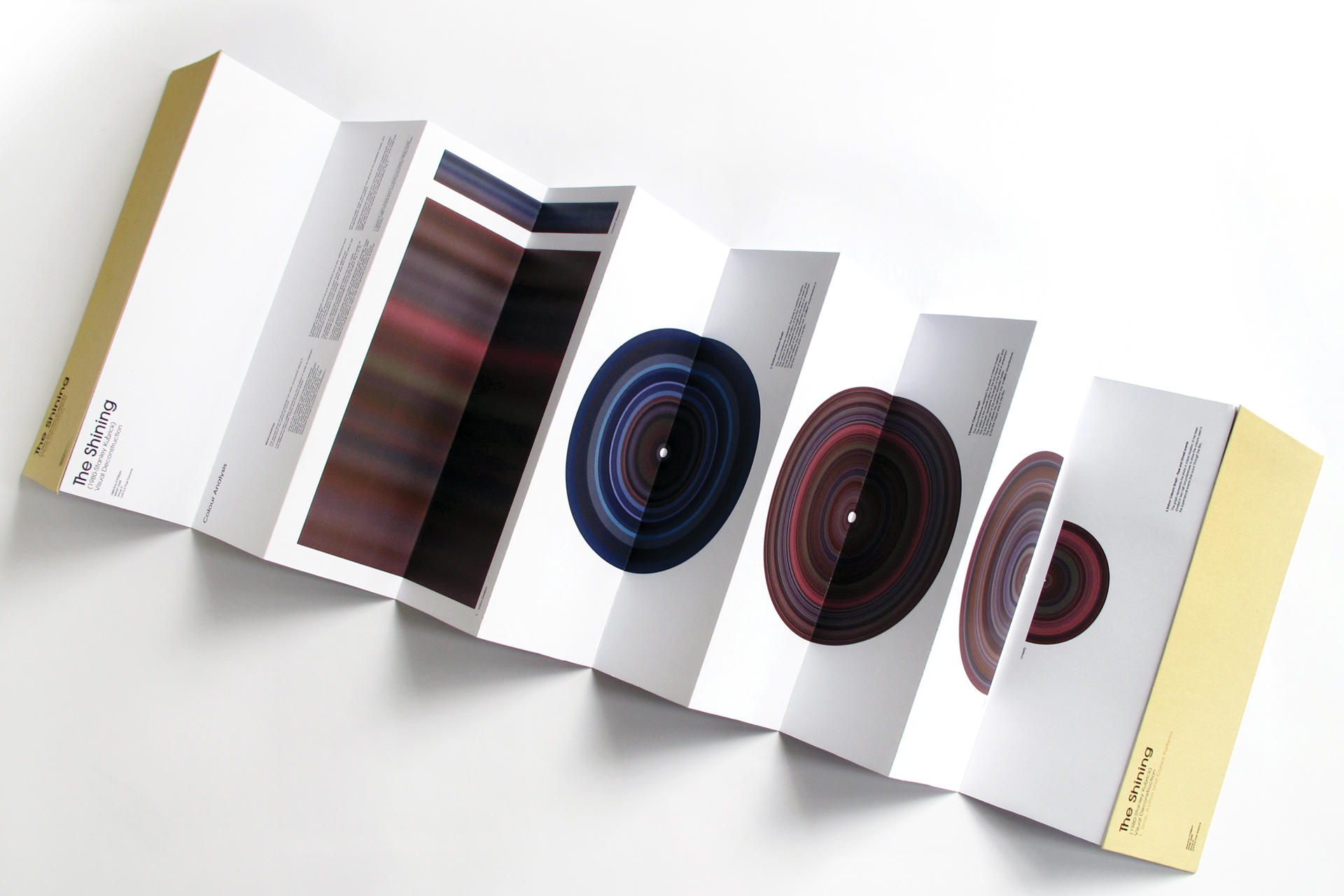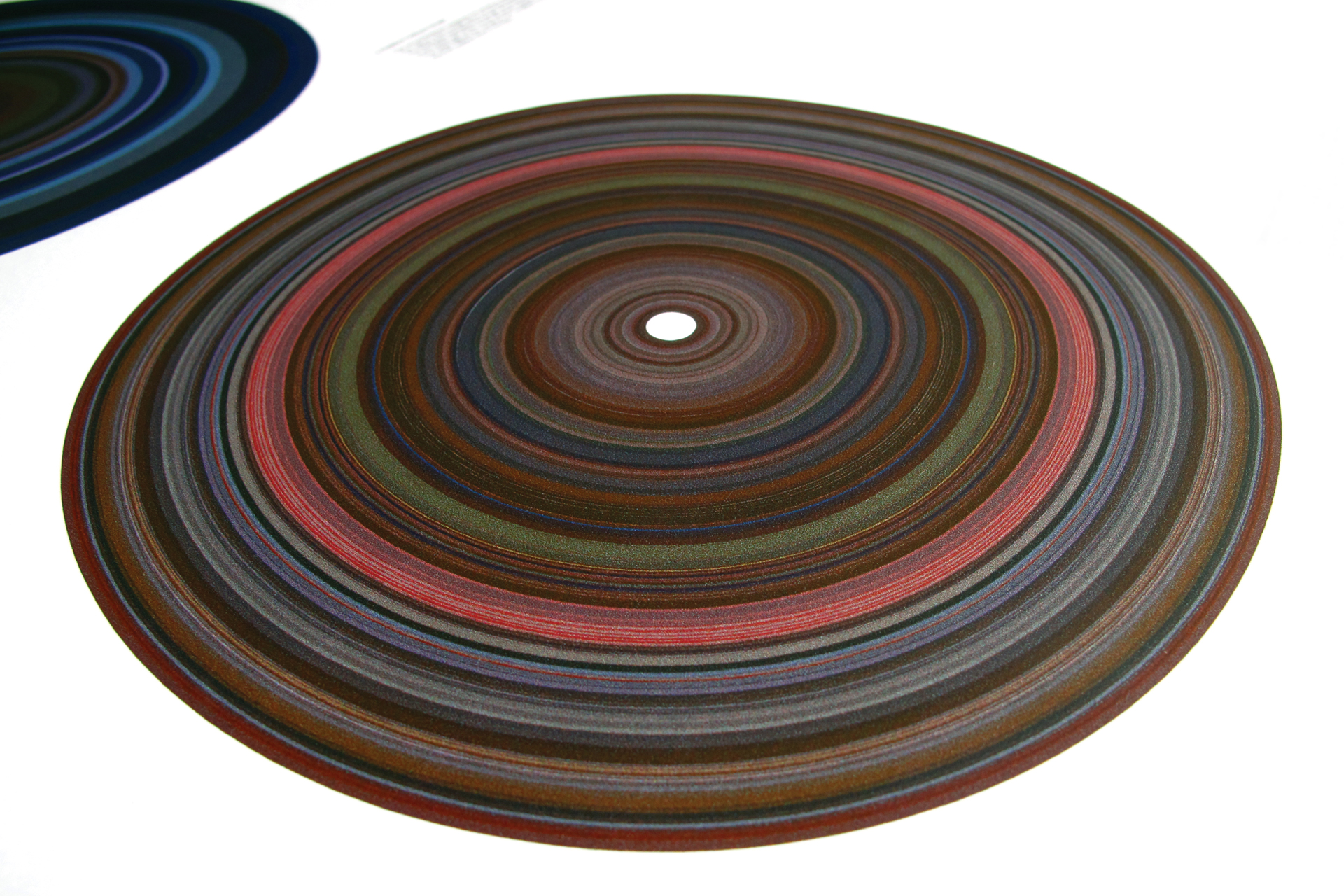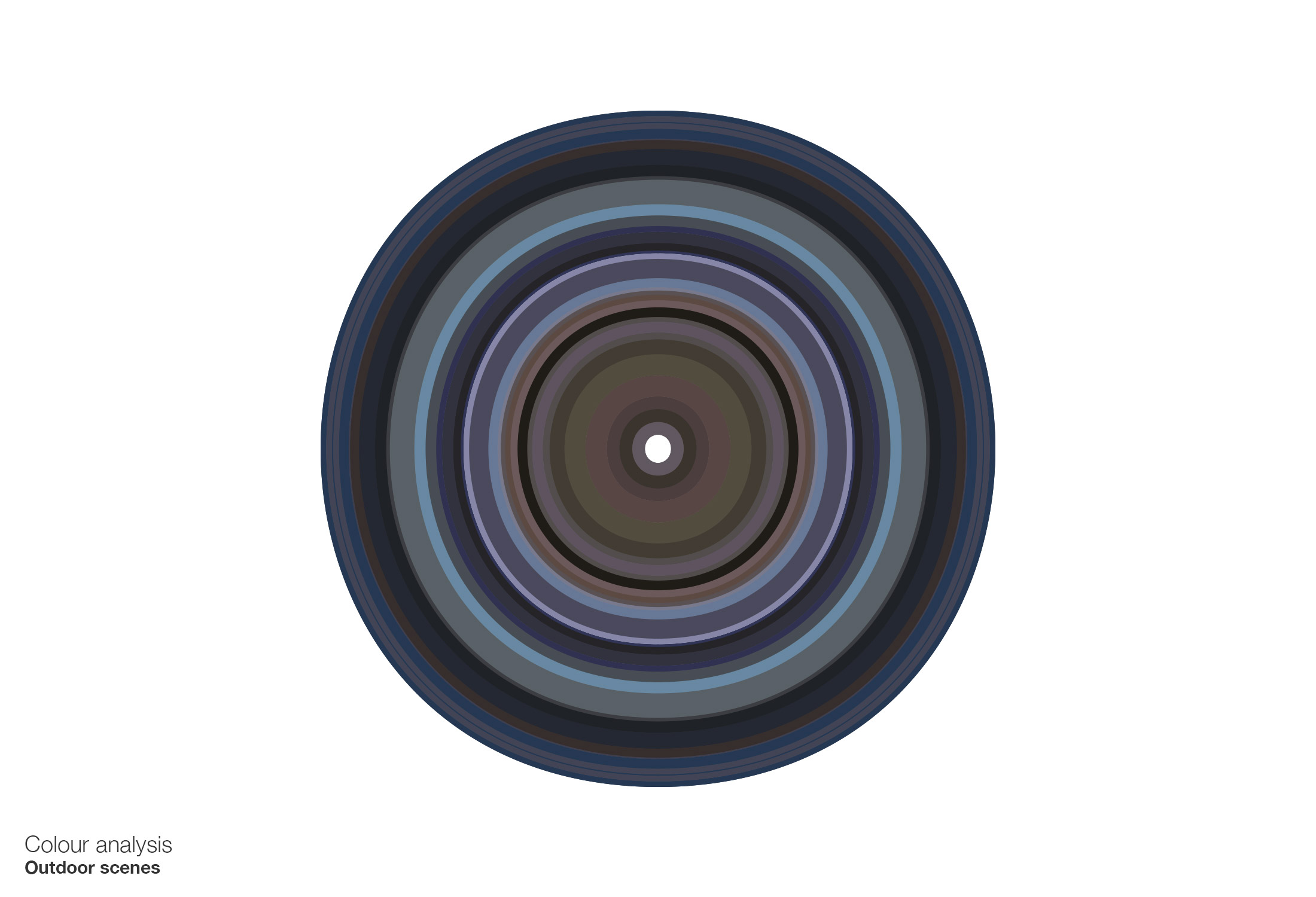 Data Flow 2: Visualizing Information in Graphic Design
Die Gestalten Verlag, 2010