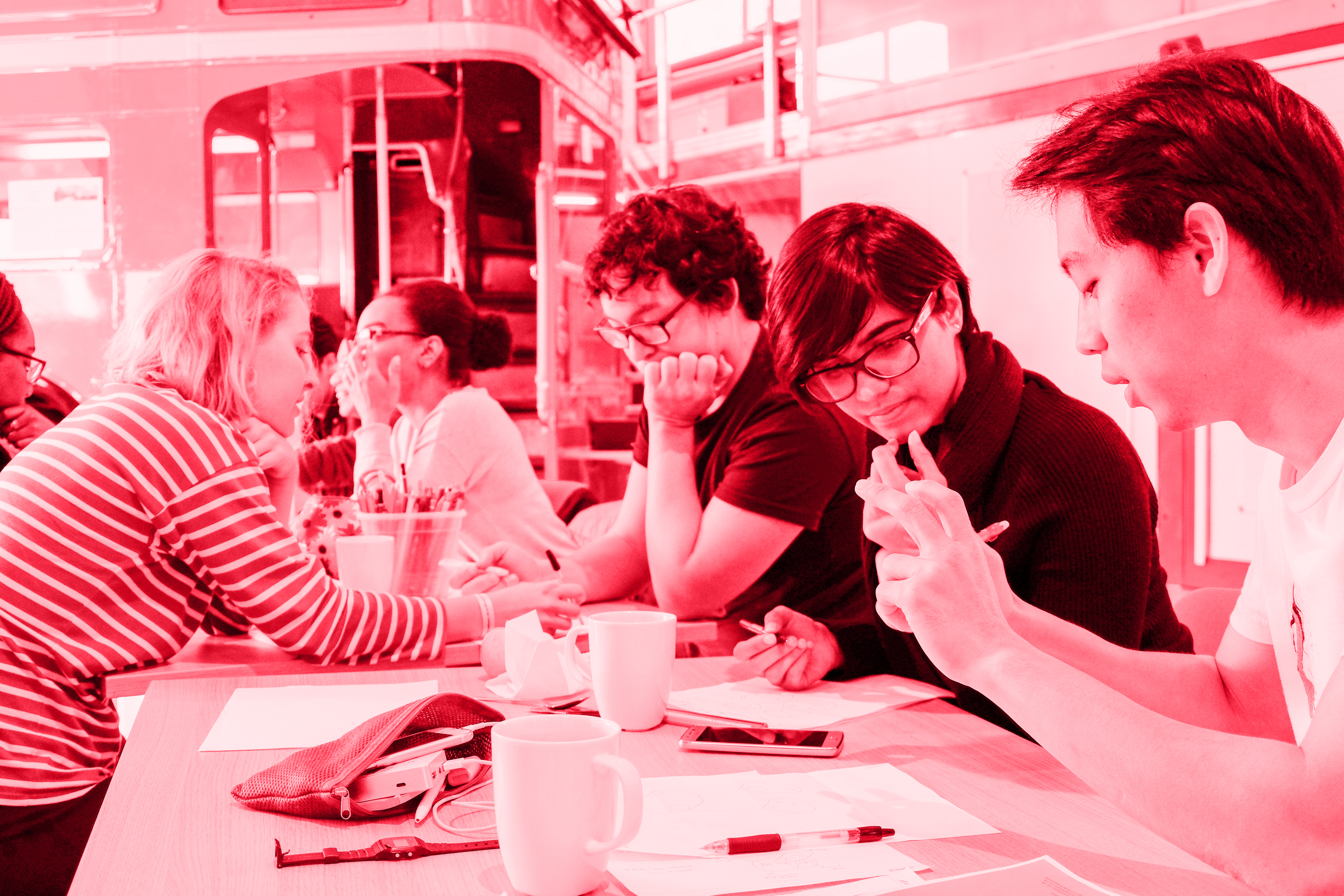 Teaching the essentials of dataviz and infographic storytelling
Find my upcoming
workshops below!
ABOUT THE WORKSHOP
I enjoy sharing my work in events and meetups focused on dataviz. I also provide an introduction to data visualization's potential as a storytelling medium as well as the principles behind constructing an effective visual display of information – from data collection to compelling visual outcomes.
ABOUT THE WORKSHOPS
Learn about data driven storytelling
This introductory masterclass combines theoretical instruction with exercises in sketching and storyboarding to provide a detailed understanding of different aspects of decision-making that go into creating any data-driven narrative (infographic or dataviz).
METHODOLOGY
The content is delivered through a mix of teaching, discussions and group practices. Attendees with work independently and in groups.
CONTENT
Topics covered on the day include:
The history and principles of data visualisation
Visual perception theory in practice
An effective visual display of information
Colour theory and usage
Charting conventions
Visual and interactive storytelling
Primary considerations: audience, purpose, medium
An overview of digital tools
AUDIANCE
The workshops are designed for communications professionals who are looking to enhance their creativity and the impact of their communications through data driven storytelling.
LEARNINGS
Participants will come away with an understanding of:
Why and how we visualise data
How to read and evaluate the effectiveness of visual displays of information
The different types of data and methods for how to organise and understand it
How to identify the best-fit solutions for data visualisation for different types of communications
A vocabulary of terms to bring into their workflow
Past
National Digital Design Conference [ND2C], Islamabad
D&AD Conference, London
School of Public Health, London
Irish Design Year, Dublin
Data4Change , Beirut
Graphic Hunters, Utrecht
The Guardian Masterclasses, London
London College of Communication, London
Ravensbourne, London
Southbank University, London
Selected clients
I have delivered training for public and private organisations. Some of my clients include Google, Pfizer and the UN ILO and I have been a visiting lecturer at the London College of Communication, Ravensbourne and Southbank University.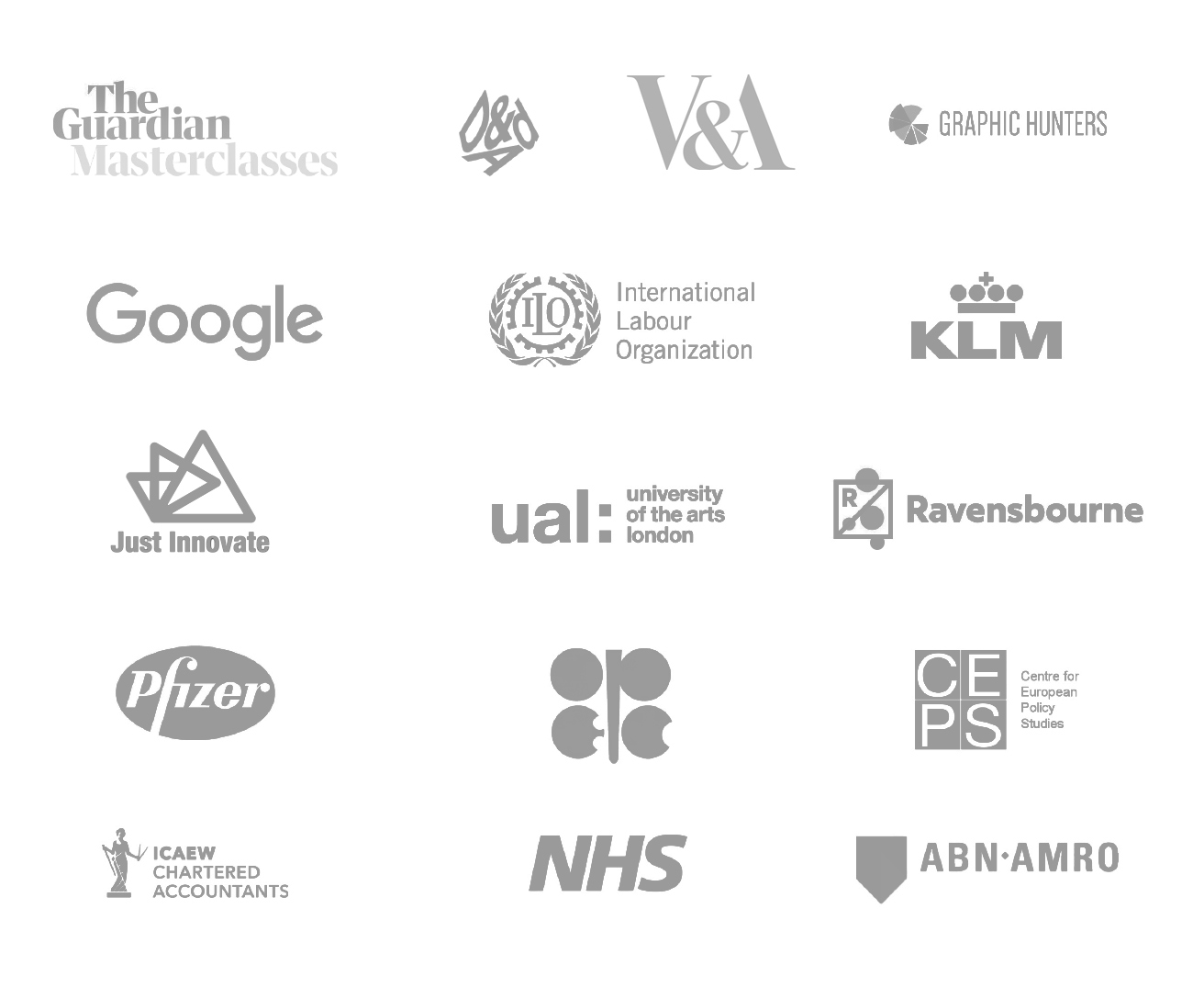 I started working with Valentina a few years ago. She was actually the first trainer to run a workshop on behalf of Graphic Hunters. She is a really talented designer and shares her passion about dataviz in an enthusiastic way. Her training is a nice mix of theory and practice. Participants work alone or in groups on several assignments, to get a thorough understanding of storytelling with data.

Goof van de Winkel, founder Graphic Hunters
I started working with Valentina a few years ago. She was actually the first trainer to run a workshop on behalf of Graphic Hunters. She is a really talented designer and shares her passion about dataviz in an enthusiastic way. Her training is a nice mix of theory and practice. Participants work alone or in groups on several assignments, to get a thorough understanding of storytelling with data.

Goof van de Winkel, founder Graphic Hunters
I started working with Valentina a few years ago. She was actually the first trainer to run a workshop on behalf of Graphic Hunters. She is a really talented designer and shares her passion about dataviz in an enthusiastic way. Her training is a nice mix of theory and practice. Participants work alone or in groups on several assignments, to get a thorough understanding of storytelling with data.

Goof van de Winkel, founder Graphic Hunters