---
Infographics commissioned by BBC Focus.
The first infographic, for the February issue, illustrates the findings of a study carried out by YouGov about New Year's resolutions – how long, on average do they last before they are broken and what do we wish the most?
While the second infographic (March issue) illustrates when Spring begins and the different ways we can answer this question by looking at different aspects – meteorology, astronomy, and natural events.
---
Year 2016
---
Client BBC Focus Magazine
---
My role Concept, Dataviz, Illustration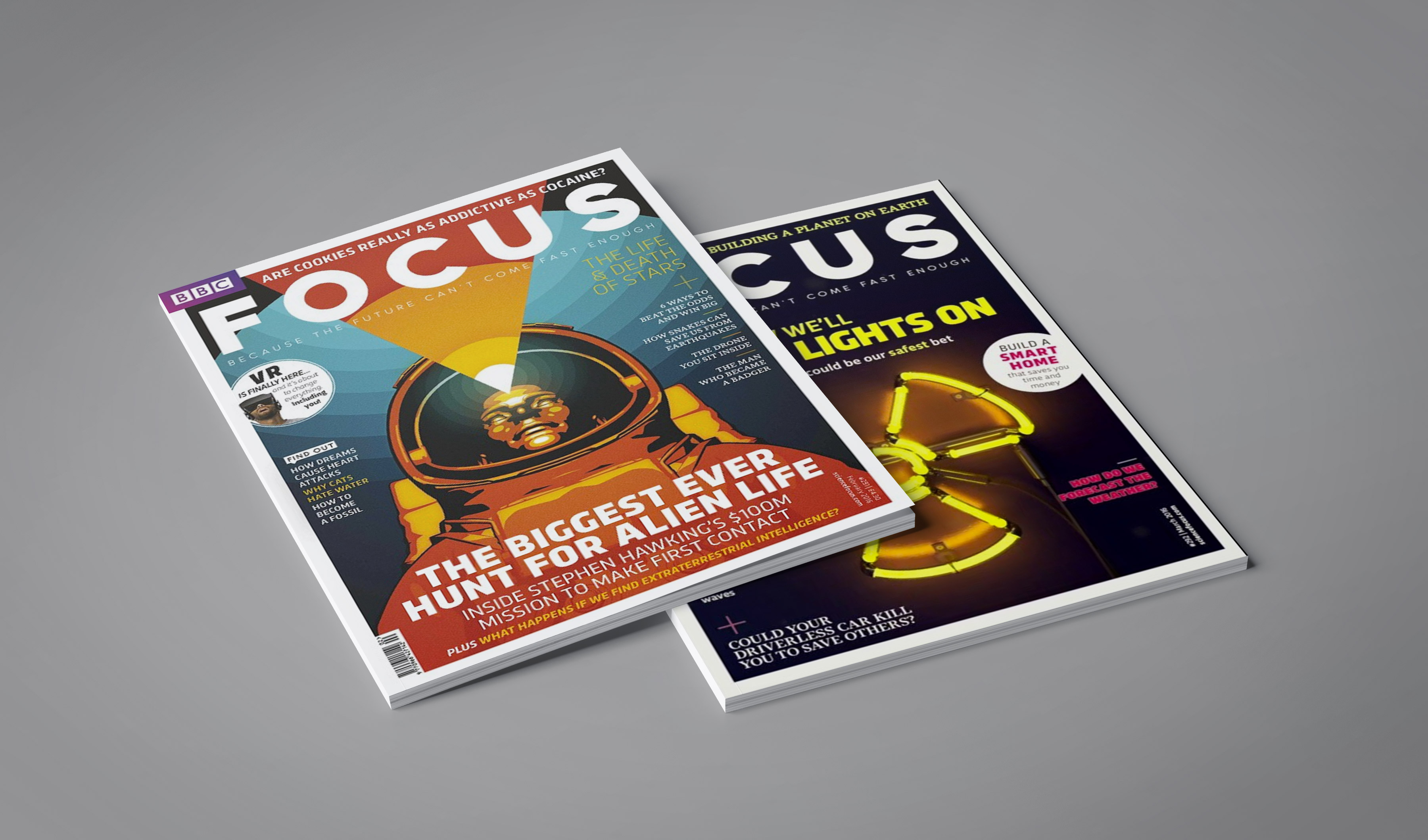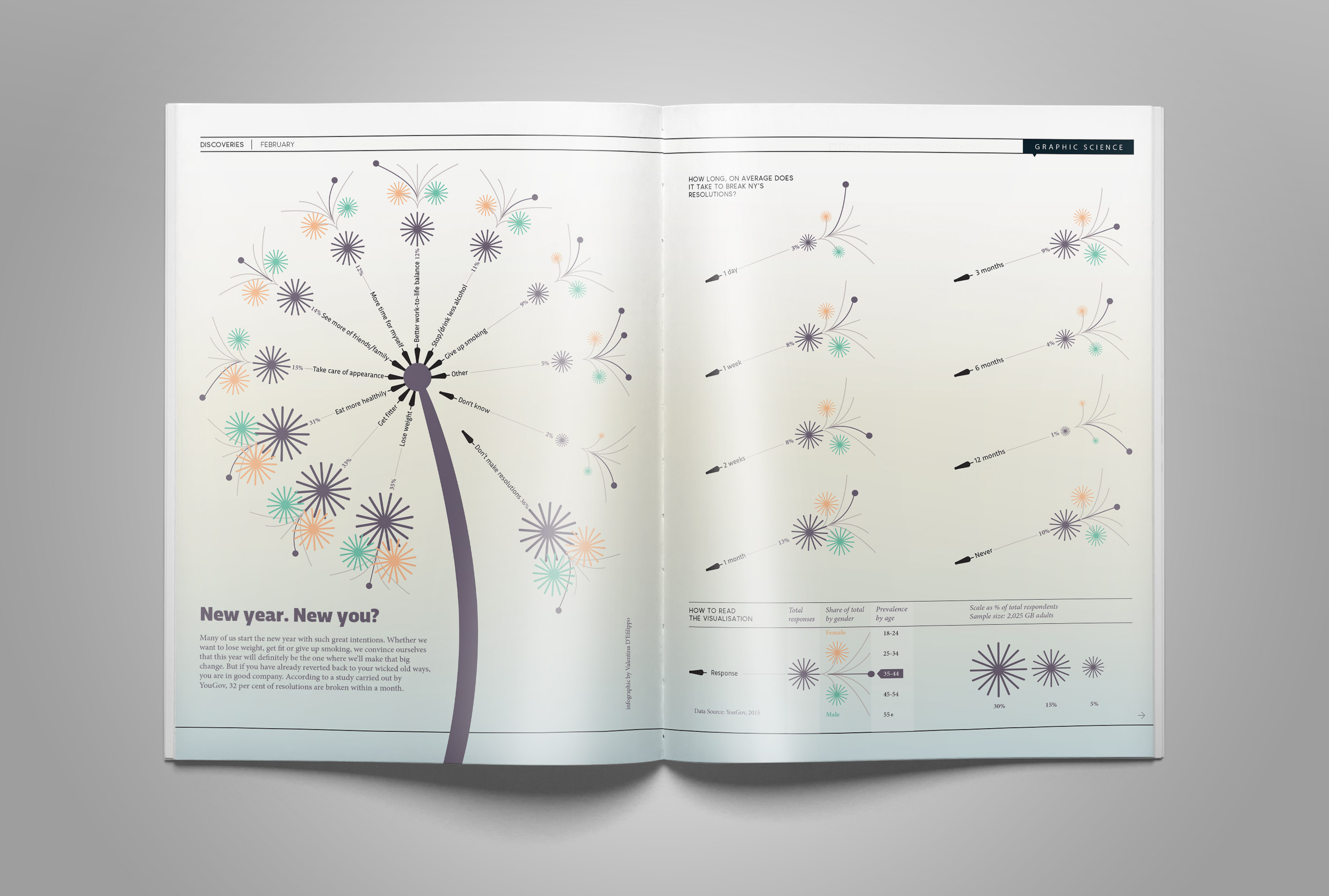 The findings of the YouGov survey are displayed with the visual metaphor of a dandelion – to refer to the popular custom of blowing the seeds of a dandelion and making a wish. The research highlights that for many of us, our resolve is short-lived (nearly one-third of respondents indicate their resolutions are broken within a month), and I wanted to play with the dandelion's metaphor to highlight that resolutions could be commitments, but that in reality for many of us they are just wishes.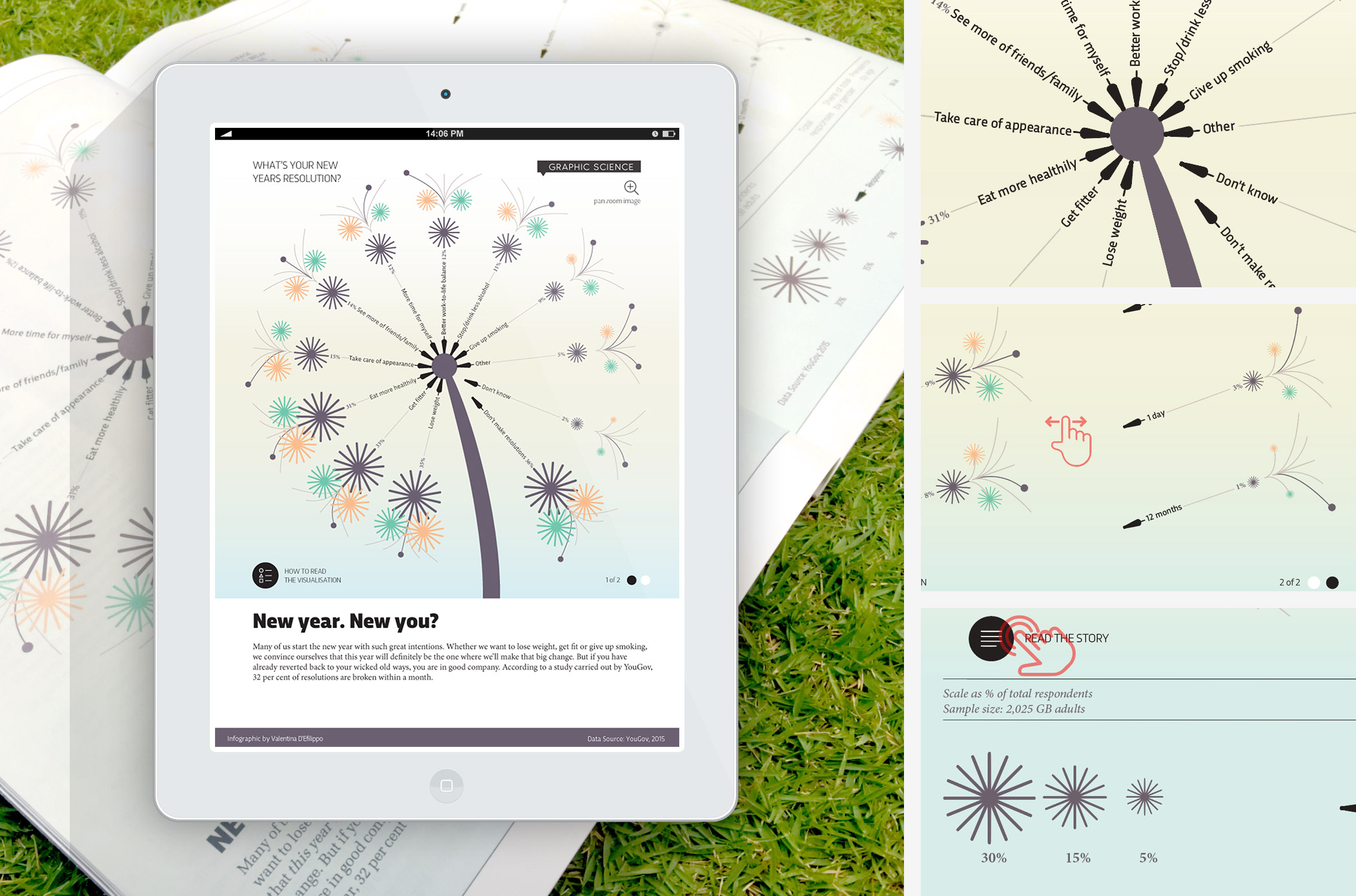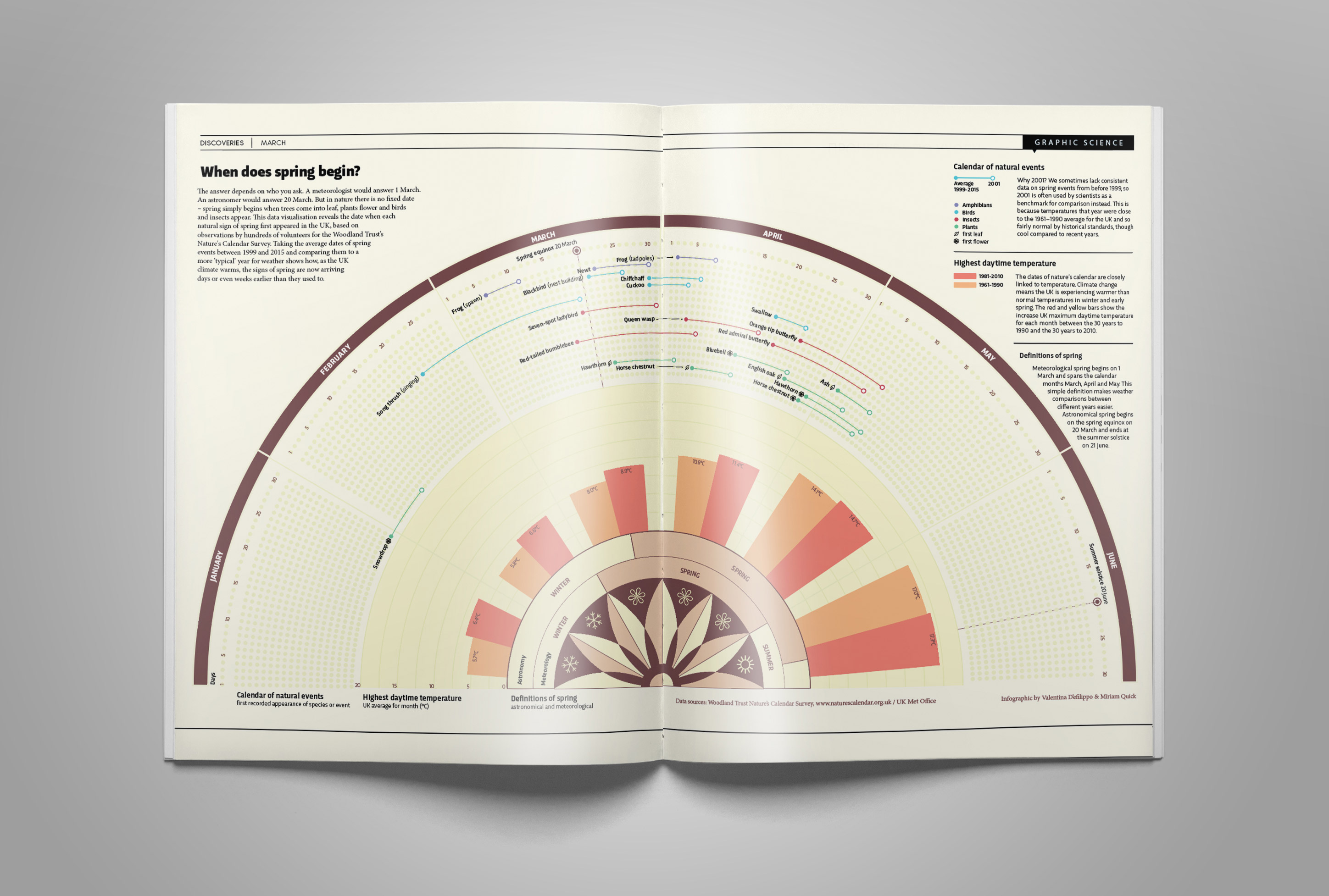 Springtime is shifting – its onset is arriving earlier than it used to, and there are a number of factors that illustrate this change. Using the visual metaphor of a sundial, reminiscent also of a sunrise or a blossoming flower, the infographic overlays multiple datasets to show a pattern in the shift.
This highlighted evidence of these changes includes consistent increases in UK monthly daytime temperatures, earlier emergence of springtime events tracked Woodland Trust's Nature's Calendar Survey,  including the February (no longer March) singing of Song Thrushes, the flowering of Snowdrops in January, and changes in leafing & flowering schedules of Hawthorns and horse chestnuts.
Data research and copy by Miriam Quick