---
Poppy Field is a self-initiated project – a reflection on human life lost in war.
2014 marked the Centenary of the Great War. It was a war without parallel – its scale of destruction eclipsed all previous wars. Sadly, the sacrifice of lives did not end with 'The war to end all wars'.
Poppies are used as a commemorative symbol for lives lost in war. Each poppy depicts a different conflict ­– the stem grows from the year when the war started and the poppy flowers in the year the war ended. Its size reveals the number of deaths and the variation of colour represents the areas involved.
There is a strong connection between this popular symbol and the Great War. In fact, the poppy became a symbol of commemoration, following the end of the First World War.
The dataviz was first published as a static infographic in my book The Infographic History of the World. It was then presented as an interactive data experience www.poppyfield.org to better illustrate the depth of the information. The interactive version is the result of a collaboration with my very talented friend Nicolas Pigelet. The website was launched on Commemoration Day in 2014.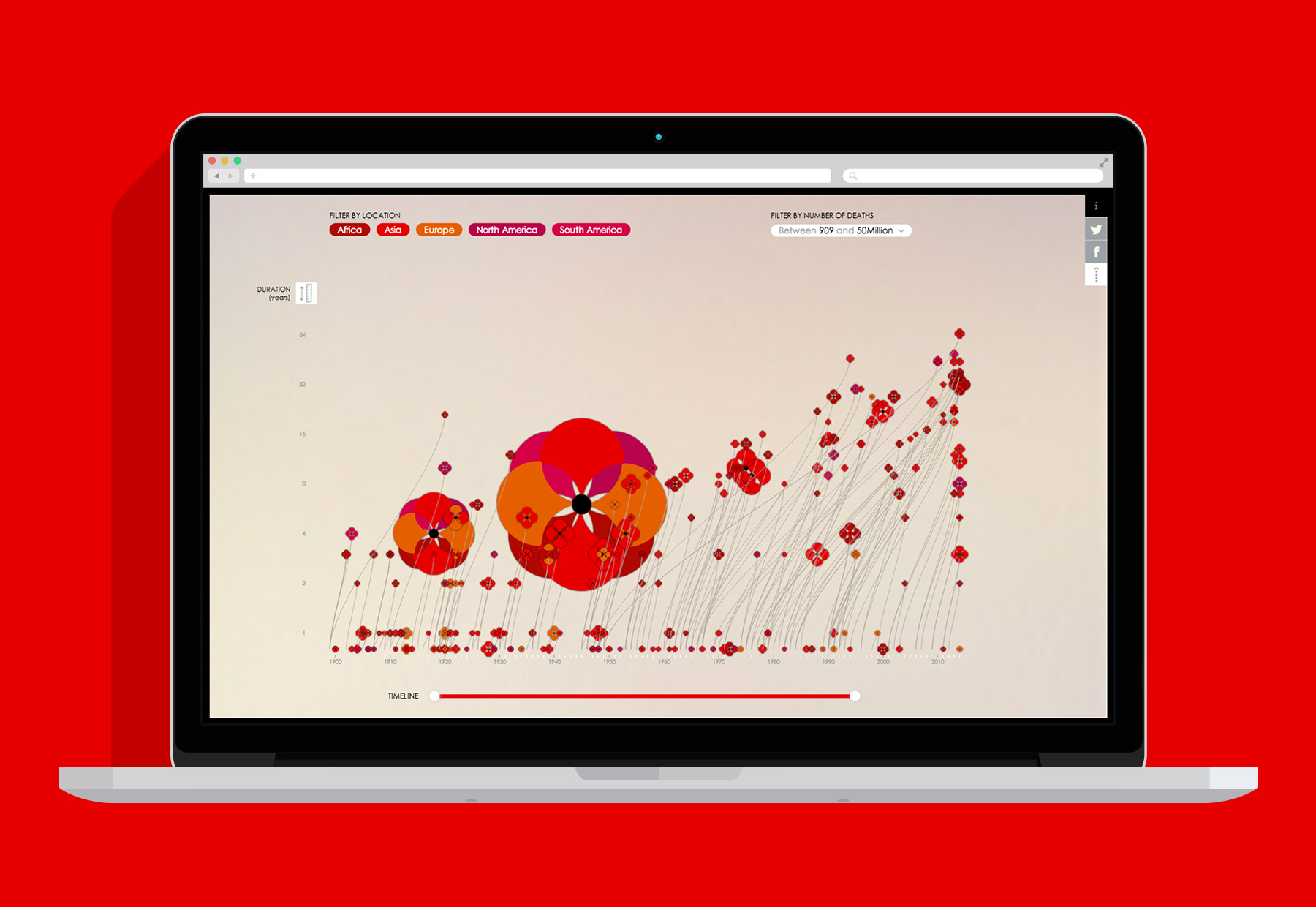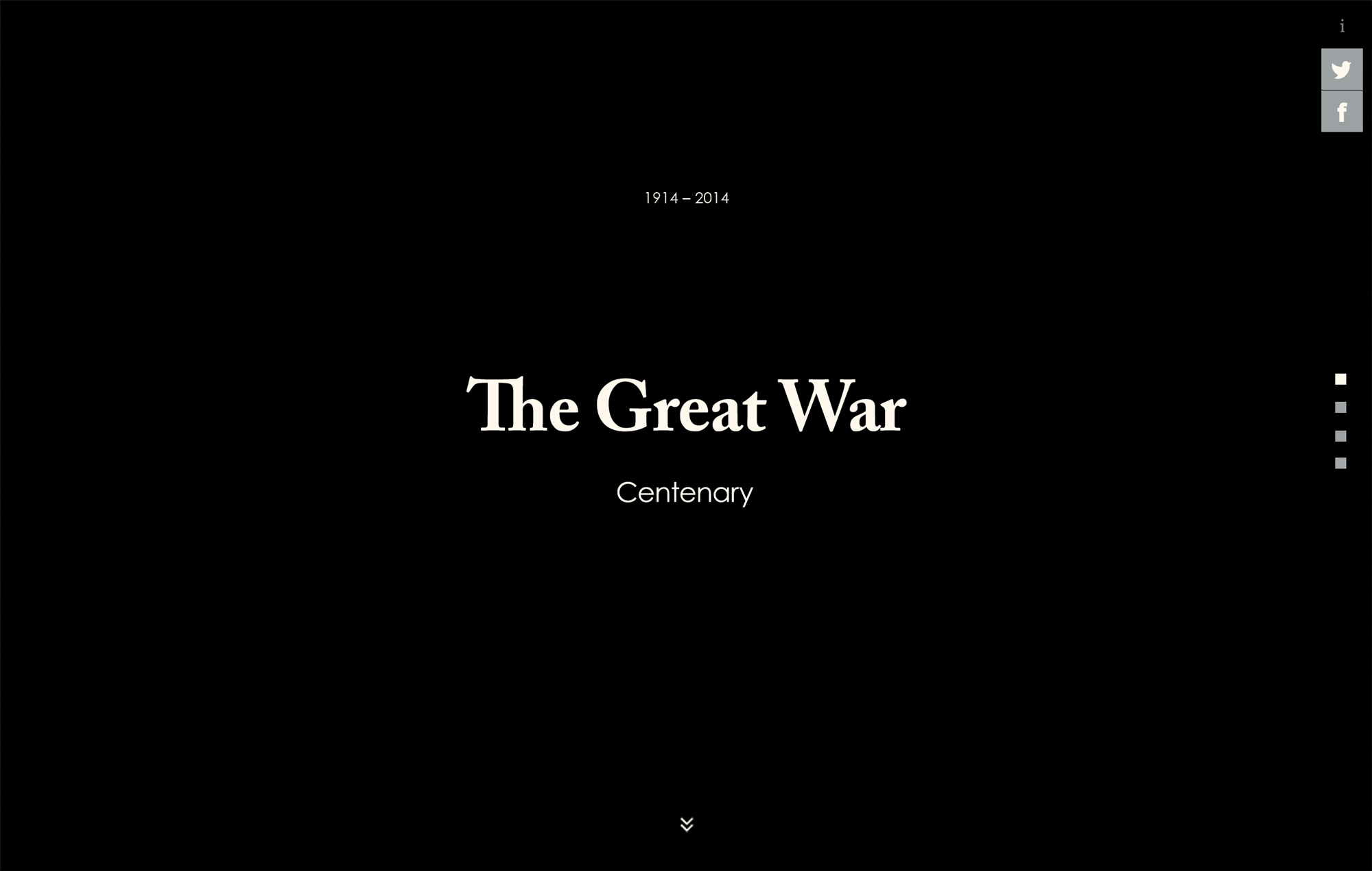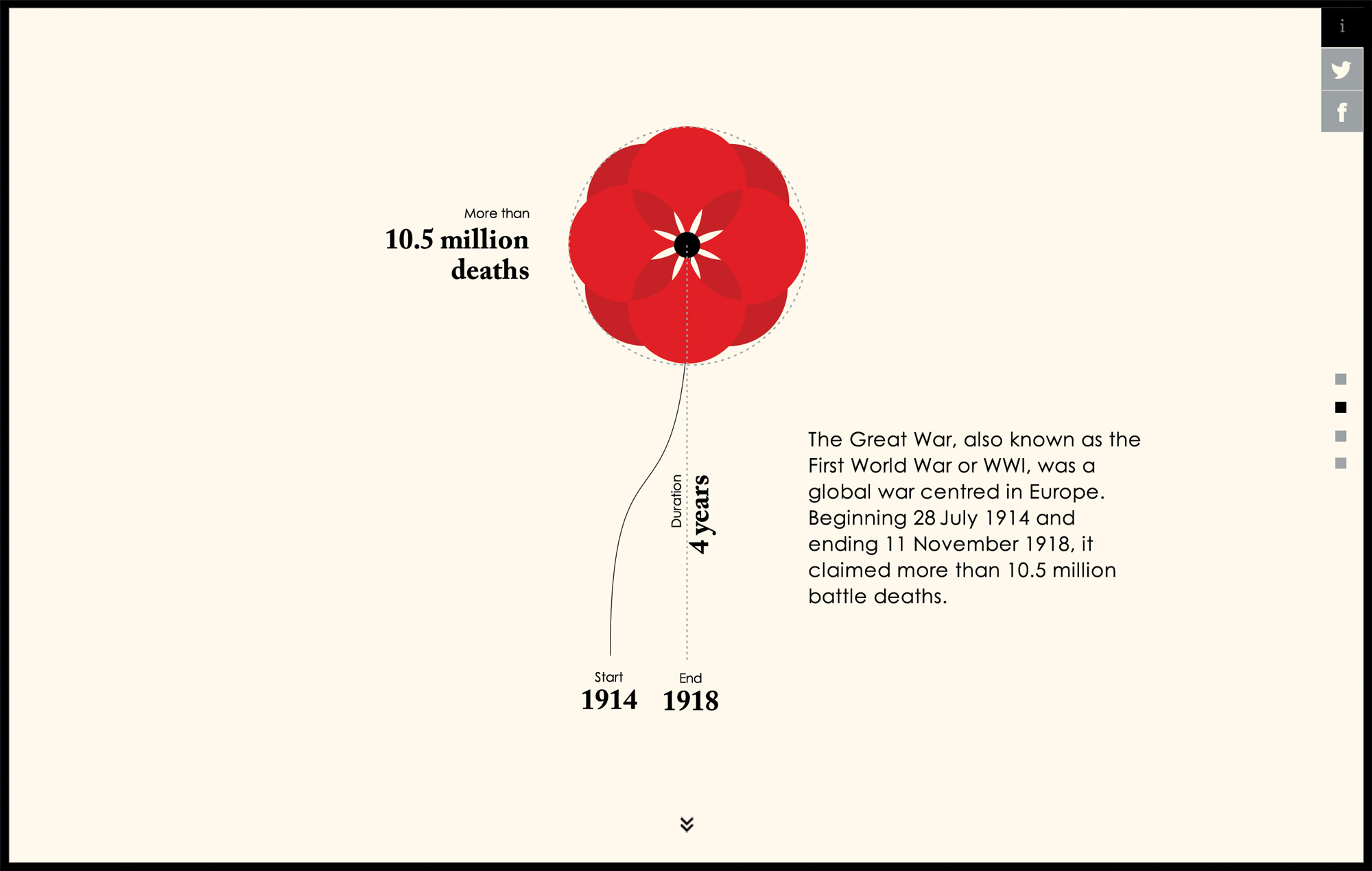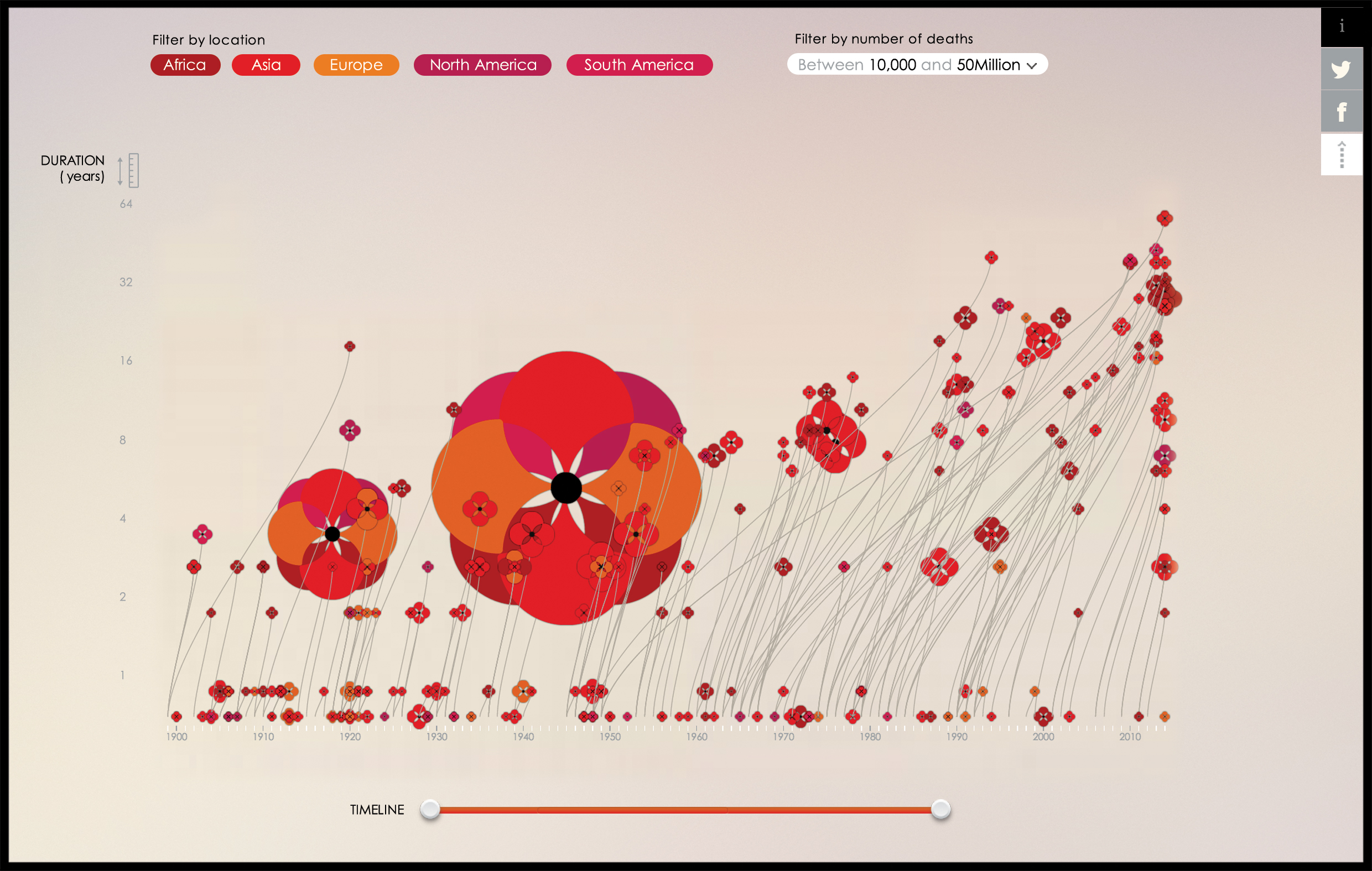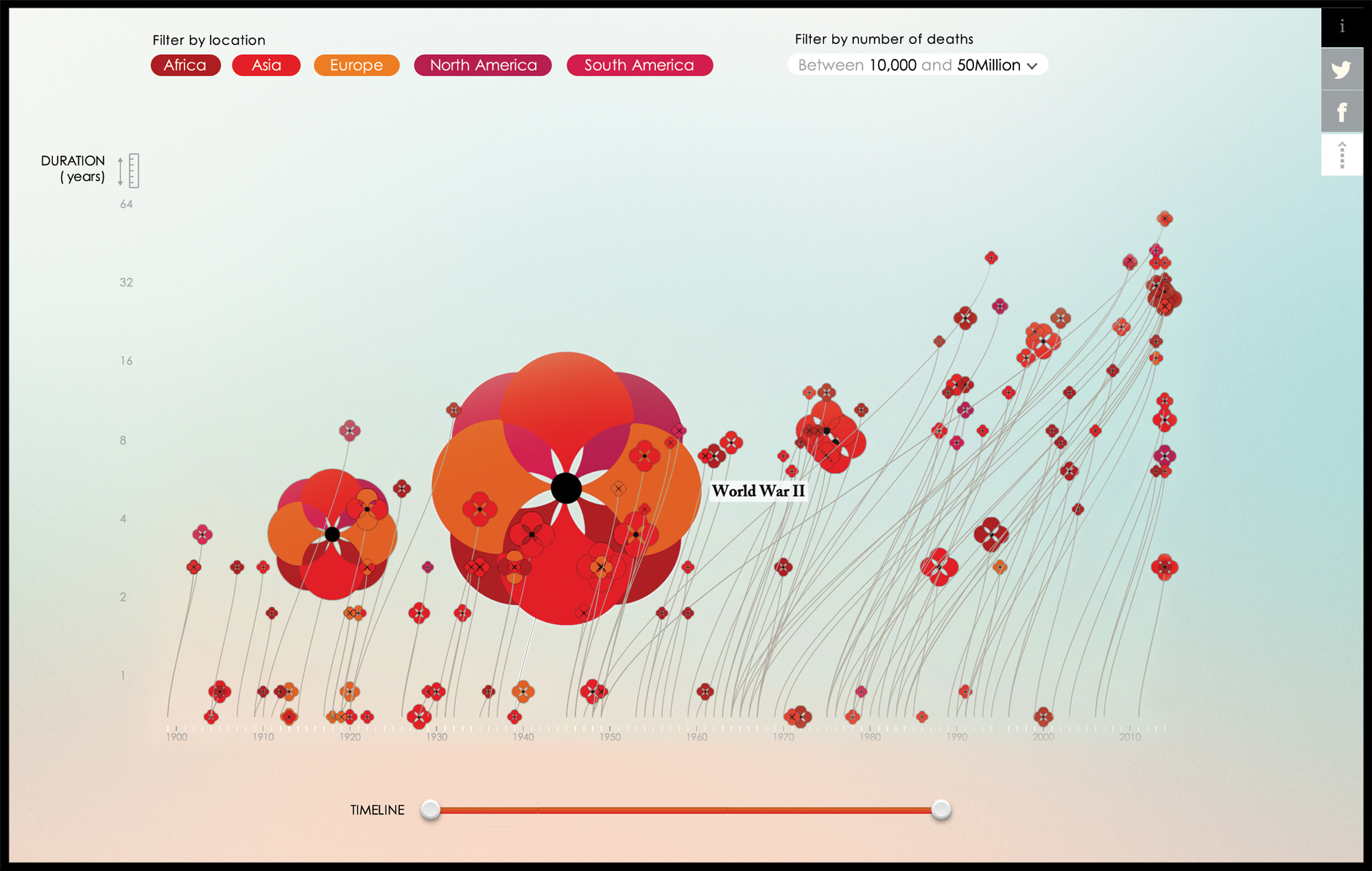 Each poppy depicts a war in the 20th century, growing from the year the war started and blooming above the year it ended, while the size of the blossom reflects the number of deaths.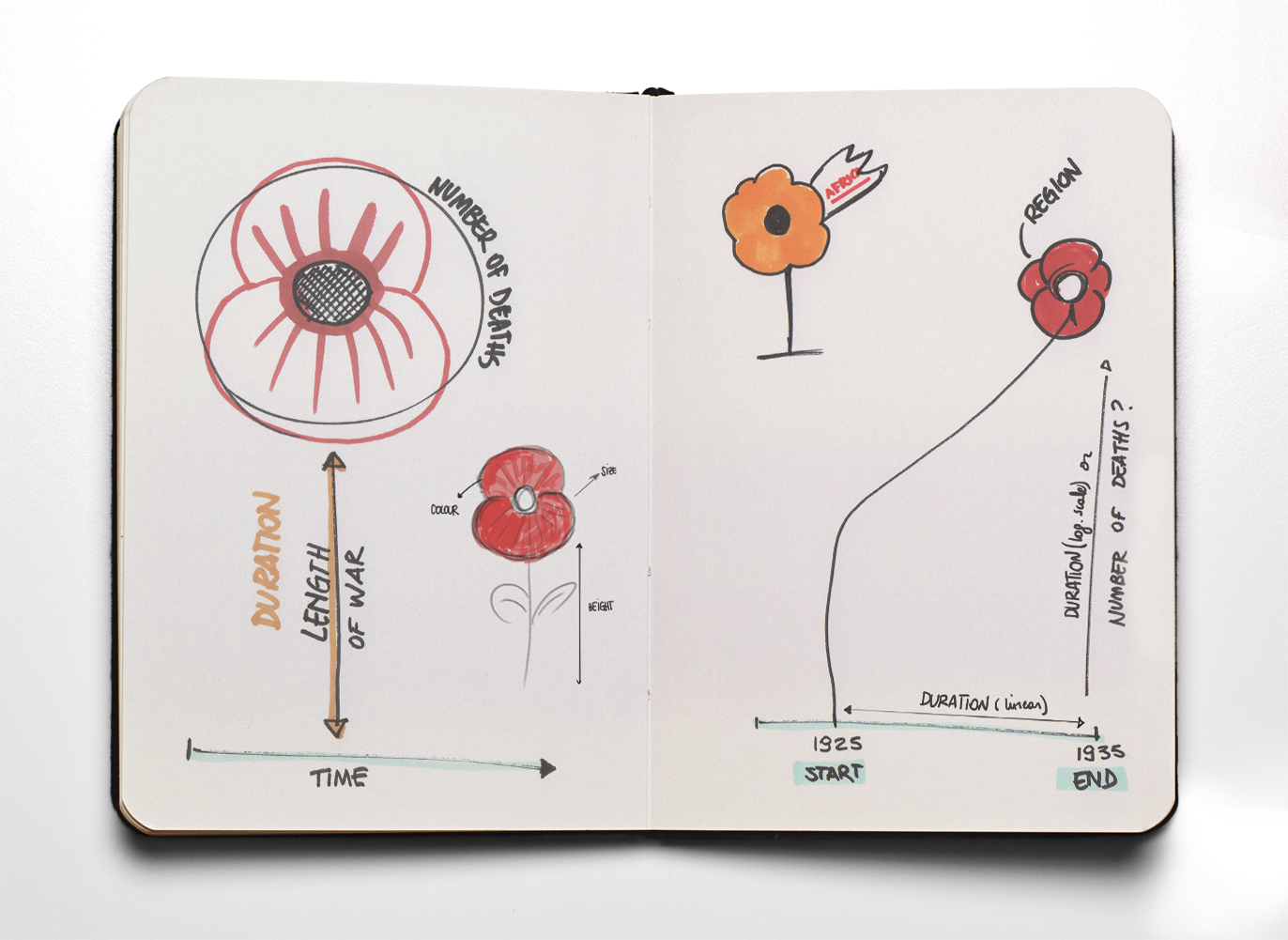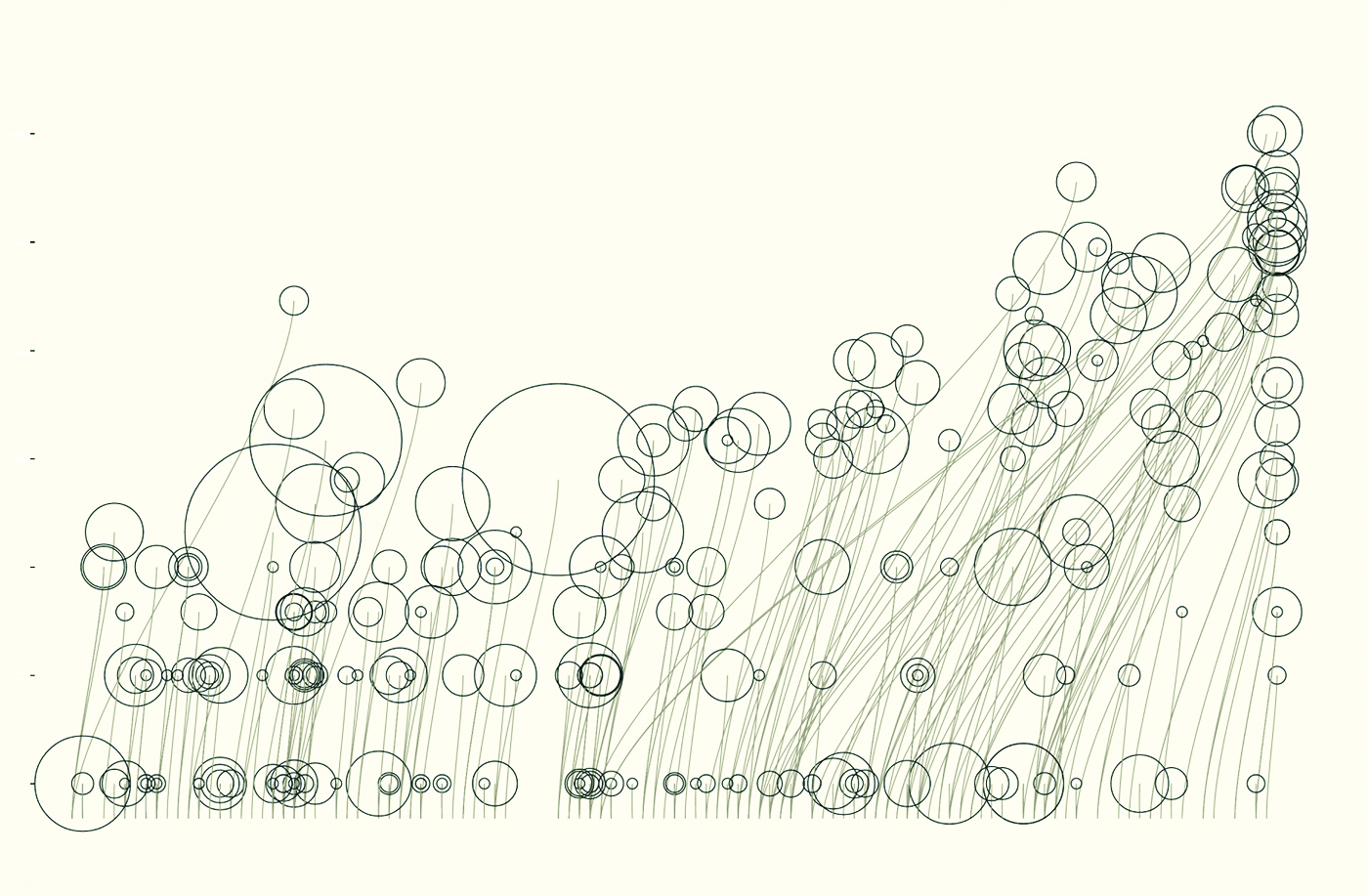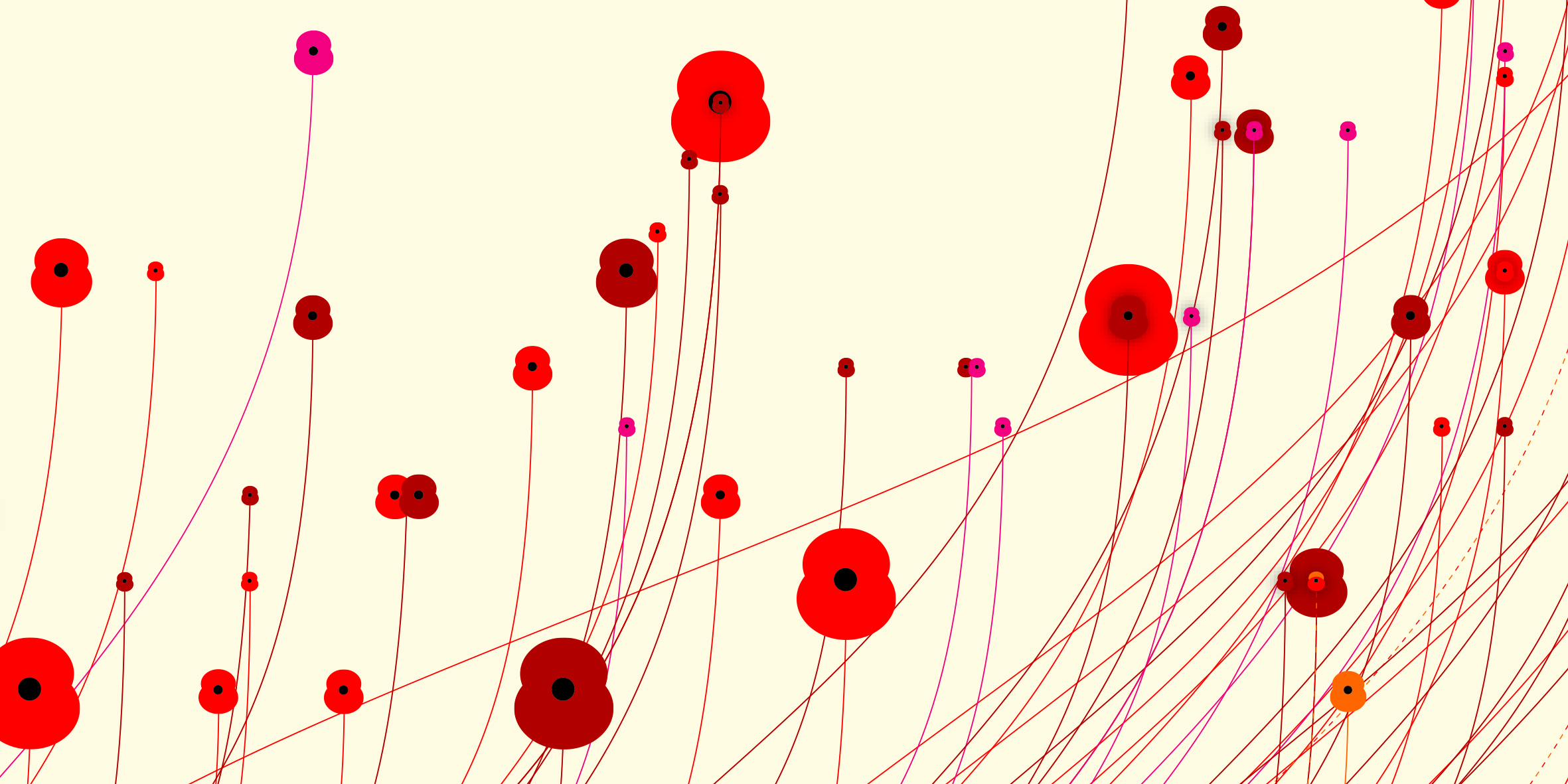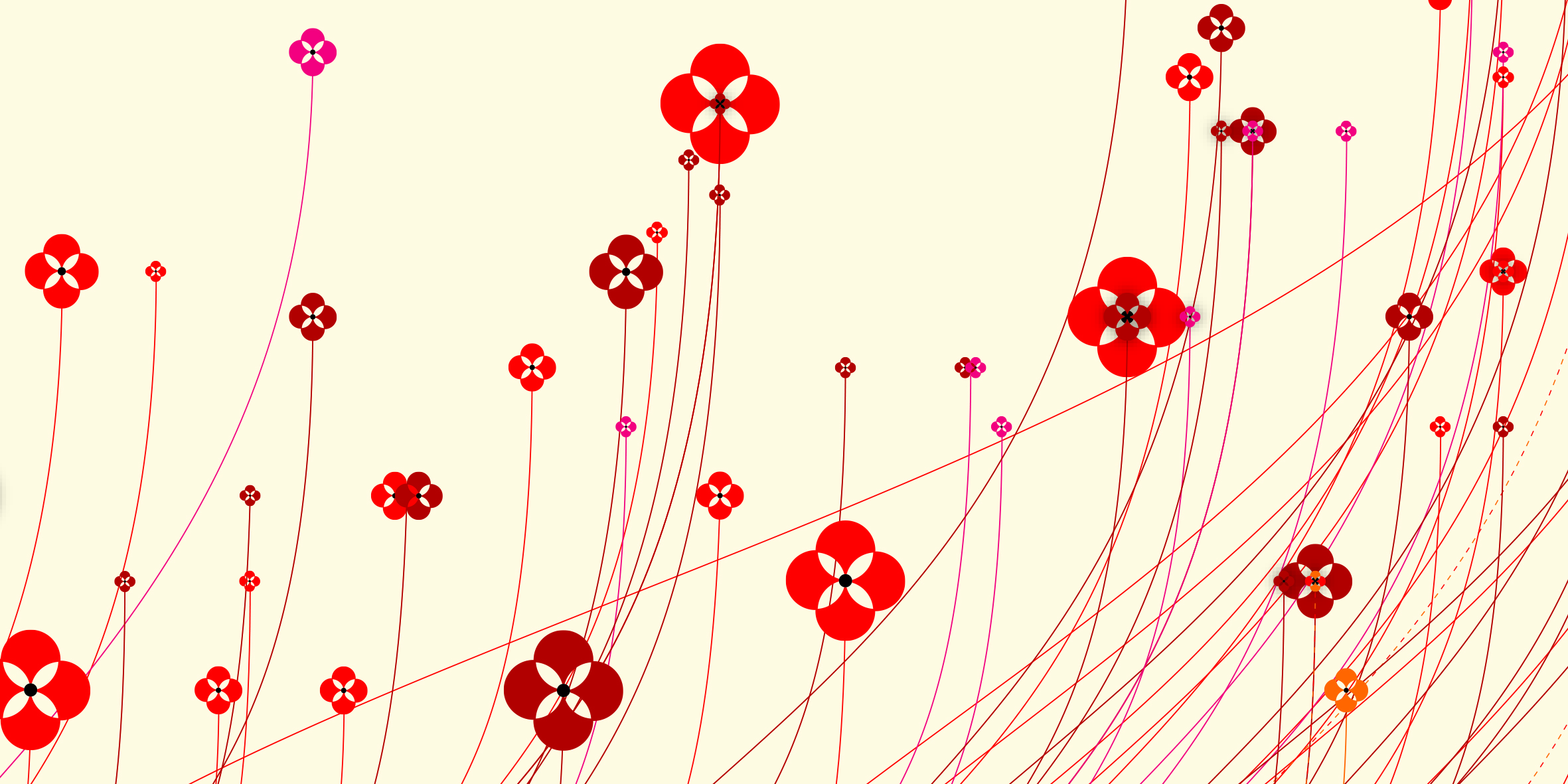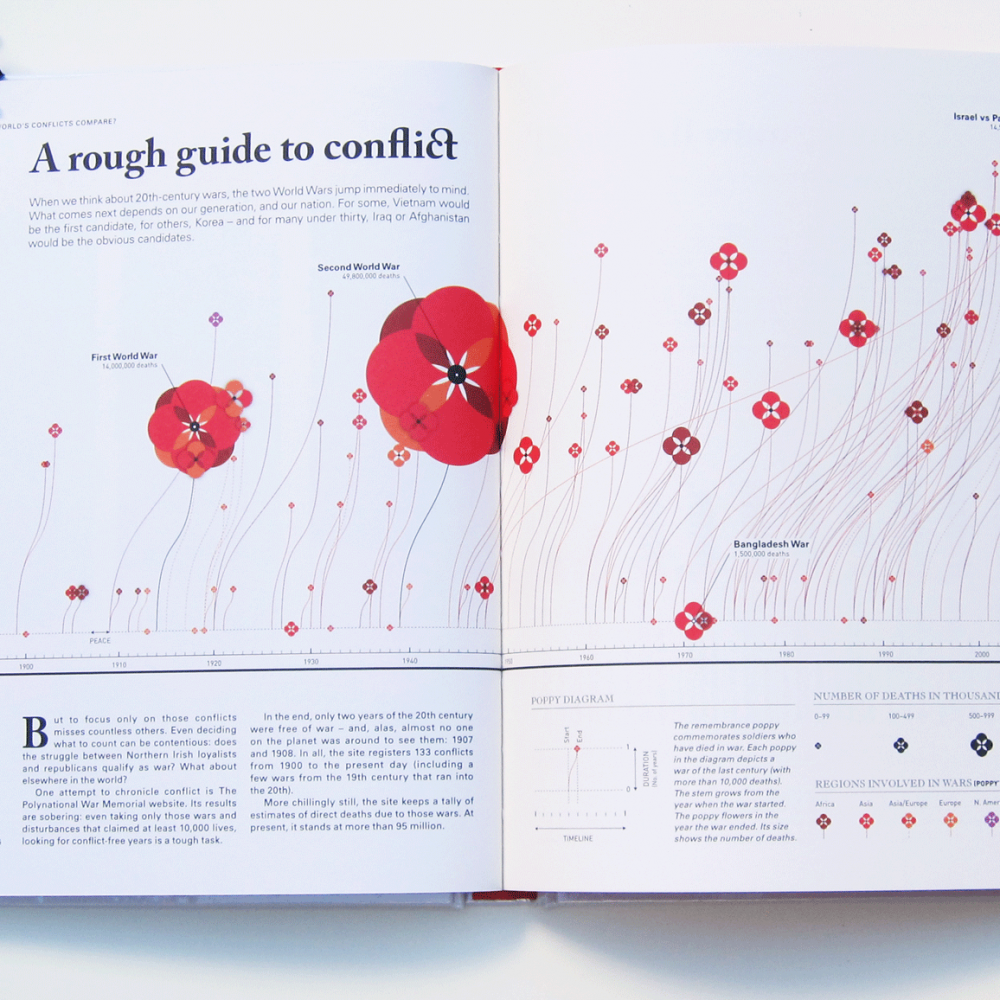 The Infographic History of the World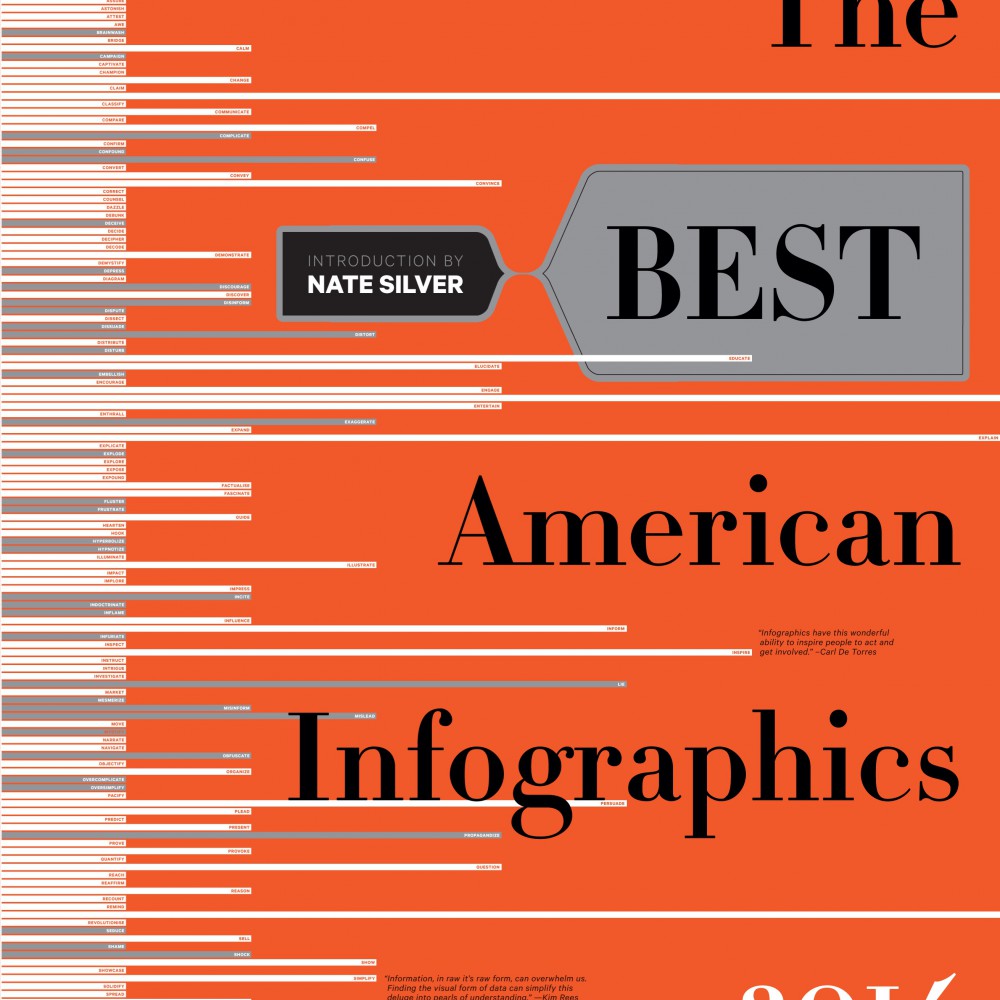 The Best American Infographics, 2014